Please see our quick price guide below.
Please add £8 congestion charge if you are entering Central London between 7am and 6pm Monday to Friday.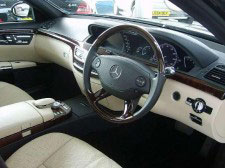 To maintain reliability and availability of our service there is a £35 minimum charge.
We levy a £5 surcharge for journeys between 1am to 5am.
Prices are mostly fixed according to your destination.
We accept all major credit cards. A £2 booking fee will be added for credit card payments. You can also book by telephone/email and pay your driver directly. We also offer account facilities with postal invoicing carried out on a monthly basis.
VAT at 20% will be added to the fare plus any surcharges.

| | | | | | | | |
| --- | --- | --- | --- | --- | --- | --- | --- |
| PostCode | Heathrow | Gatwick | Stanstead | Luton | CityAirport | CentralLondon | Southampton |
| EN1 | 65 | 85 | 50 | 50 | 50 | 65 | 140 |
| EN2 | 65 | 85 | 50 | 50 | 50 | 65 | 140 |
| EN3 | 65 | 85 | 50 | 50 | 50 | 65 | 140 |
| EN6 | 65 | 85 | 50 | 50 | 50 | 65 | 140 |
| EN7 | 65 | 85 | 50 | 50 | 50 | 65 | 140 |
| EN8 | 65 | 85 | 45 | 50 | 50 | 65 | 140 |
| EN9 | 70 | 85 | 45 | 50 | 50 | 65 | 140 |
| EN10 | 65 | 85 | 45 | 50 | 50 | 65 | 140 |
| EN11 | 70 | 85 | 45 | 45 | 55 | 70 | 145 |
| SG11 1 | 80 | 90 | 45 | 50 | 60 | 80 | 150 |
| SG12 7 | 75 | 90 | 45 | 50 | 55 | 75 | 145 |
| SG12 8 | 75 | 90 | 45 | 50 | 55 | 75 | 145 |
| SG13 7 | 70 | 90 | 45 | 45 | 55 | 75 | 145 |
| SG13 8 | 70 | 90 | 45 | 45 | 55 | 75 | 145 |
| SG14 | 70 | 90 | 45 | 45 | 55 | 75 | 145 |
| CM18 | 75 | 85 | 45 | 50 | 60 | 75 | 145 |
| CM19 | 80 | 85 | 45 | 50 | 60 | 80 | 145 |
| CM20 | 80 | 85 | 45 | 50 | 60 | 80 | 145 |
| CM21 | 85 | 90 | 45 | 55 | 65 | 85 | 150 |
| IG10 | 75 | 85 | 50 | 55 | 55 | 75 | 150 |